Our 40th show will be celebrated on June 12-13 at Stafford County Showground and we're planning a one-off 1940s-themed event in recognition of the 75th anniversary of VE Day.
Highlights for the weekend include a 1940s-themed hall, and our loyal clubs will be taking part with specially themed stands, and will be embracing our fancy dress code too!
Tickets are on sale now and not only will you save £3 buy buying in advance, but you'll also get in half an hour earlier than the rest of the crowd too!
Here's what you can expect at the show!
1940s themed hall!
We're really mixing things up this year, moving the stage, clubs and and private entry motorcycle display to form an extra special 1940s themed space – complete with a real-life Hurricane and Spitfire display! Both are being displayed by Kent-based Company the War & Peace Battle of Britain Experience and will be on show all weekend.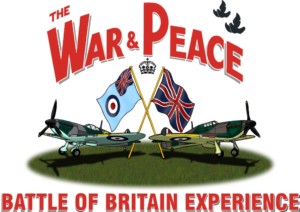 SPITFIRE: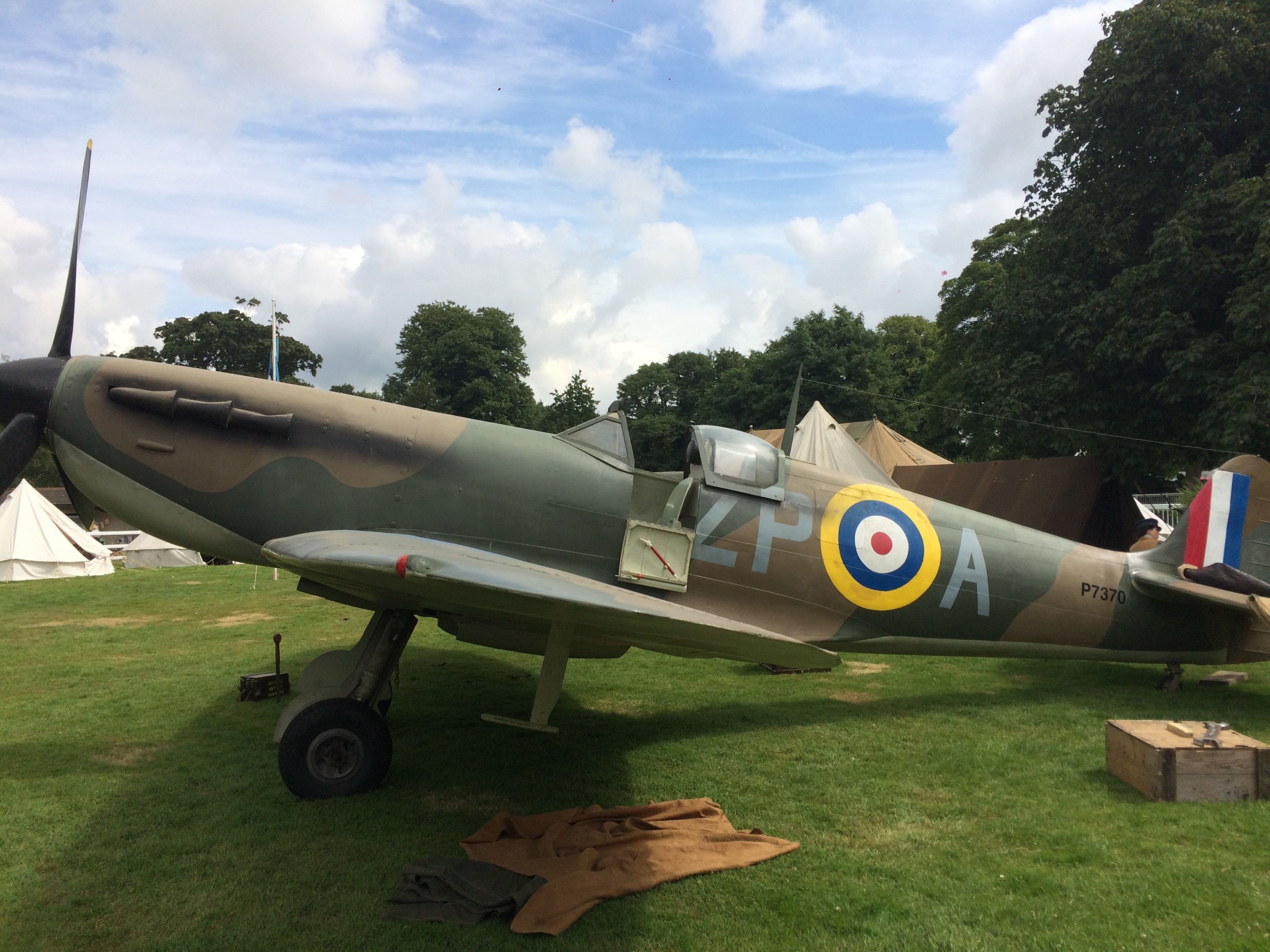 History on the Spitfire:
1930 the Air Ministry issued a specification for a new day and night fighter armed with four machine guns. This led Supermarine's star designer and Chief Engineer, R J Mitchell, to start a design process that would ultimately create one of the most important aircraft in History.
The prototype was initially just known as K5054; however it also needed to be named. The Air Ministry suggested Shrew or Shrike; but Sir Robert McLean, a Director of Supermarine parent company Vickers, suggested Spitfire as he often referred to his daughter Ann as being "a little Spitfire."
The first flight of K5054 took place at Eastleigh, now Southampton Airport, on March 5 1936. Subsequent tests took the Spitfire up to 349mph with results proving this was going to be an outstanding aircraft. On June 3, 1936 the Air Ministry placed an order for 310 aircraft – even before testing was complete.
Following the declaration of war on September 3, 1939, the Spitfire was ready for her baptism of fire. Orders had been placed for a total of 2143 Mark 1 aircraft with the Merlin II 1030 hp engine, carrying eight Browning 0.303in machine guns or four machine guns and two 20mm cannons. Deliveries of the Mark II, with the more powerful Merlin XII 1175hp engine began in June 1940. Few had any idea of the importance of the aircraft, both in military terms and the uplifting effect on the morale of the British nation in the dark days of war.
During its service life, the weight of the Spitfire increased by more than half, its engine power more than doubled and its top speed rose by between 25-30%. Overall there were 24 distinct Marks of Spitfire and many sub-variants, which were largely defined by engine (Merlin or Griffon) and propellers ranging from the fixed-pitch two bladed version of the prototype and early production versions, to the contra-rotating, six-bladed installation of the Seafire 47. Wing and armament types also provided further sub variants denoted by letters A to E. Other variants were given PR for photo reconnaissance and FR for fighter reconnaissance.
Tech Spec:
Power plant: One, 1030hp Rolls Royce Merlin III twelve-cylinder liquid-cooled engine
Span: 36ft 11in (11.25m) Length: 29ft 11in (9.12m)
Max Speed: 362mph at 19,000 feet
The spitfire will be on display inside the 1940s hall all weekend at the show, surrounded by some of the most incredible classic motorcycles in the world! 
HURRICANE: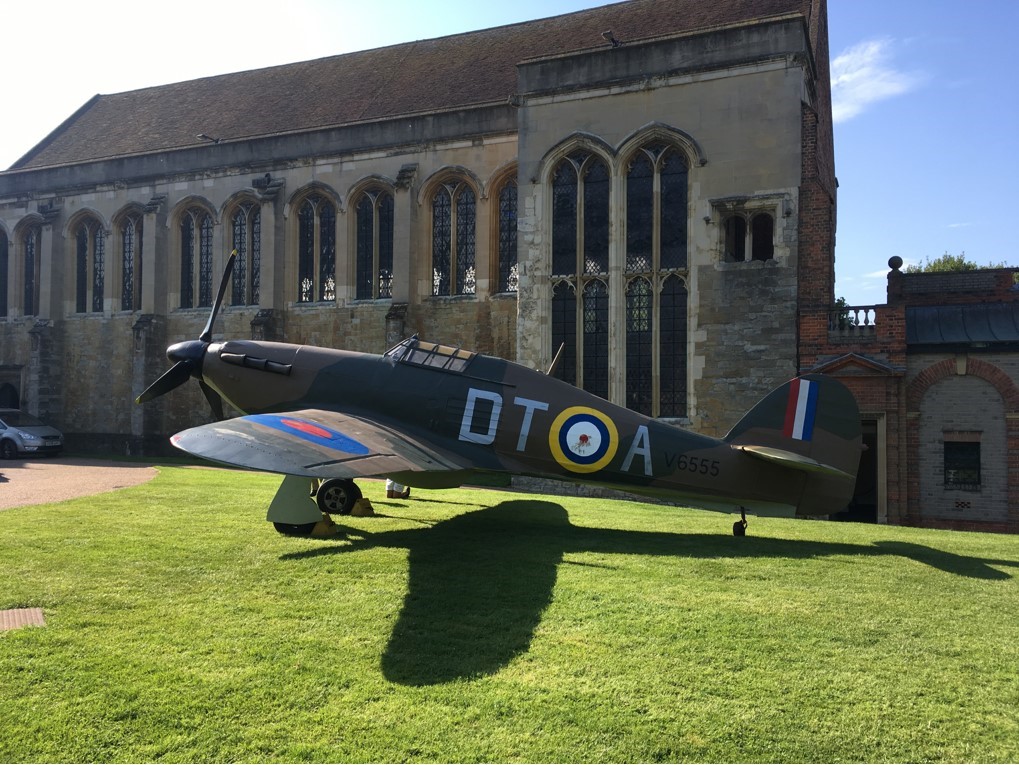 History on the Hurricane:
Designed and built for the RAF by the Hawker Aircraft Company in 1934, the Hawker Hurricane is a British single-seater fighter aircraft, designed as a result of discussions with the Air Ministry towards the end of 1933.
Led by Hawker's chief designer, Sydney Camm, the first prototype Hurricane flew on November 6 1935. Exceeding all demands, the Air Ministry ordered 600 Hurricanes on June 3 1936 giving the RAF its first fighter monoplane and first combat aircraft capable of exceeding 300 mph in level flight – 100mph faster than any aircraft then in service. Entering operation in 1937, it also provided the RAF with increased fire power of eight machine guns.
When war was declared on Spetember 3 1939, 497 Hurricanes had been completed from an order book totalling no less than 3500, equipping 19 RAF squadrons with Hurricanes. Flying a Hurricane, RAF Pilot Officer Mould was the first to shoot down a Luftwaffe plane when he destroyed a Dornier Do-17 over France in October 1939 and Fighter Command's only Victoria Cross was awarded to Hurricane pilot Flight Lieutenant J B Nicholson of No 249 Squadron.
It was in the Battle of Britain that the Hurricane made its mark. As the fighting raged in the skies overhead, aircraft production increased so that by September 1940 the number of Hurricane squadrons had risen to 32. It became renowned for its achievements, reputedly accounting for 60% of the RAF's air victories and shouldering the lion's share of Britain's defence during the Battle of Britain. Largely overshadowed by the Submarine Spitfire, the Hurricane served in all the major theatres of WW2.
A total of 1715 Hurricanes flew with Fighter Command during the period of the Battle, far in excess of all other British figures combined. A robust, manoeuvrable aircraft capable of sustaining fearsome combat damage, it shot down more planes during WW2 than any other aircraft.
Tech Spec:
Power plant: One 1030hp Rolls Royce Merlin III twelve-cylinder liquid-cooled engine
Wing span: 40ft (12.19m)
Height: 8ft 9in (2.66m) Length: 31ft 4in (6.095m)
Max Speed: 328mph at 20,000 feet
For more information, visit www.warandpeace.uk.com 
Sitting next to the Spitfire, this incredible Hurricane will also be on display at the show all weekend. 
Famous Faces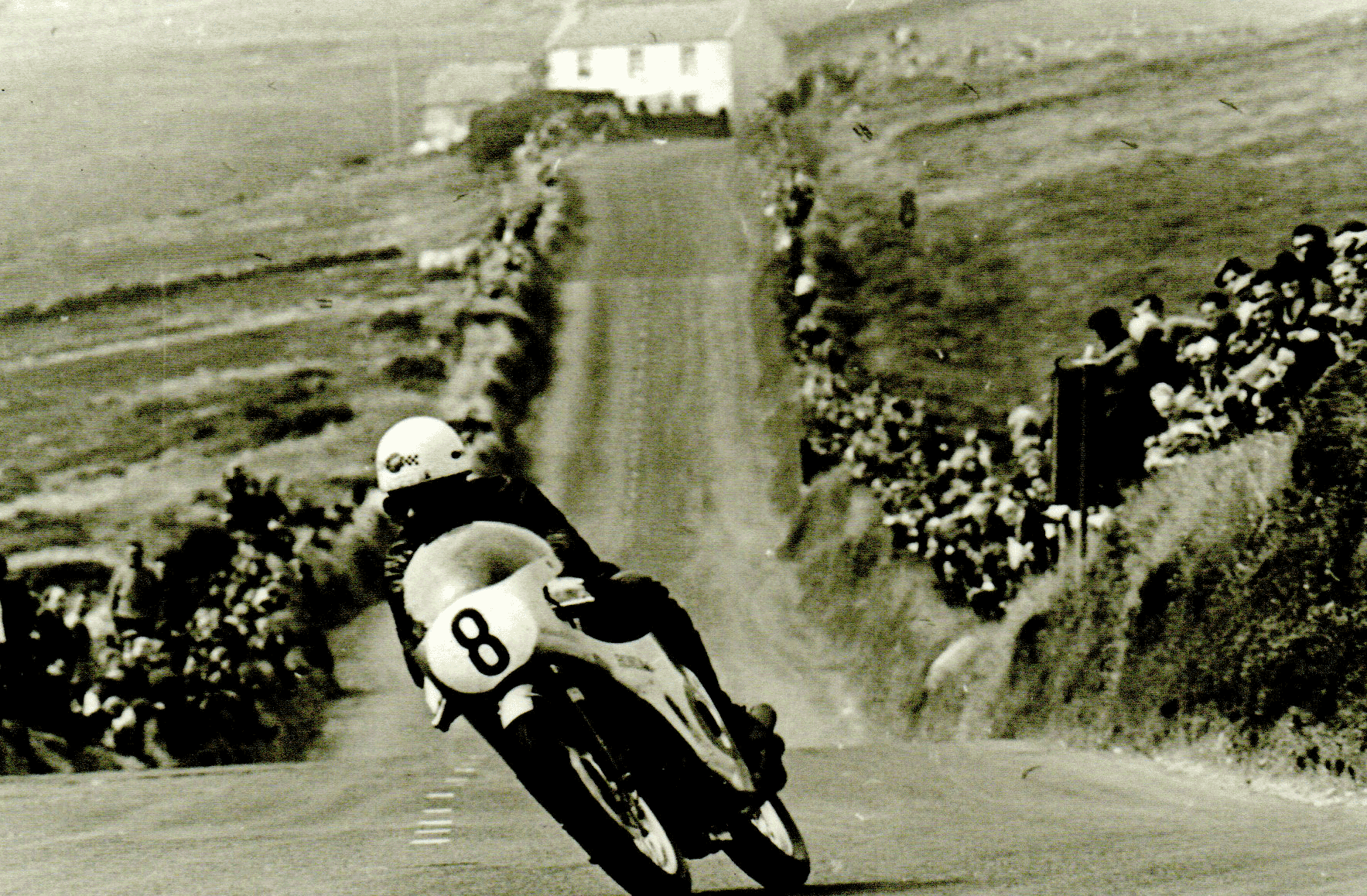 In the 1940s hall, our stage will also host interviews with our guest of honour for the weekend – Stuart Graham, a winner on both two and four wheels who has enjoyed a successful and unusual racing career. He'll be interviewed by none other than our resident compere, Steve Plater throughout the weekend on stage and in the Firing up Area too.
In light of the recent passing of industry great Colin Seeley, we will also be hosting a selection of tribute talks from those who knew him best, sharing stories of his life and phenomenal achievements. There will also be a collection of four Seeley machines on display on the stage throughout the weekend. Make sure you check out the timetable, coming soon.
Incredible bikes on display
Not only will there be a real life Spitfire and Hurricane on display in the 1940s hall, but we're also bringing two more on the main magazine subscription stand in the main hall…although these aren't quite as big!
BSA SPITFIRE: As featured in the March issue of The Classic MotorCycle – John Weeden's mint BSA Spitfire will be on display. The object of teenage boy's dreams, this high-speed, high spec Mark II machine has been a long time coming for ex-racer John Weeden. Having taken five years to complete, retired professional motorcycle restorer John found all the stuff he needed second hand, travelling all over to source parts for the project. The completely restored bike will be on display all weekend!
TRIUMPH HURRICANE: Standing proud next to the Spitfire will be Damian Searby's Triumph X75 Hurricane. Bought as an incomplete box of bits in 1981, Hurricanes were extremely rare as they had only just begun to be re-imported from America.  After struggling to find missing parts, Damian managed to get the bike restored by 1982 and began using it as his every day motorcycle…but nowadays it tends to stay tucked up safely and only brought out in nice weather! Thankfully, it'll be inside at the show all weekend!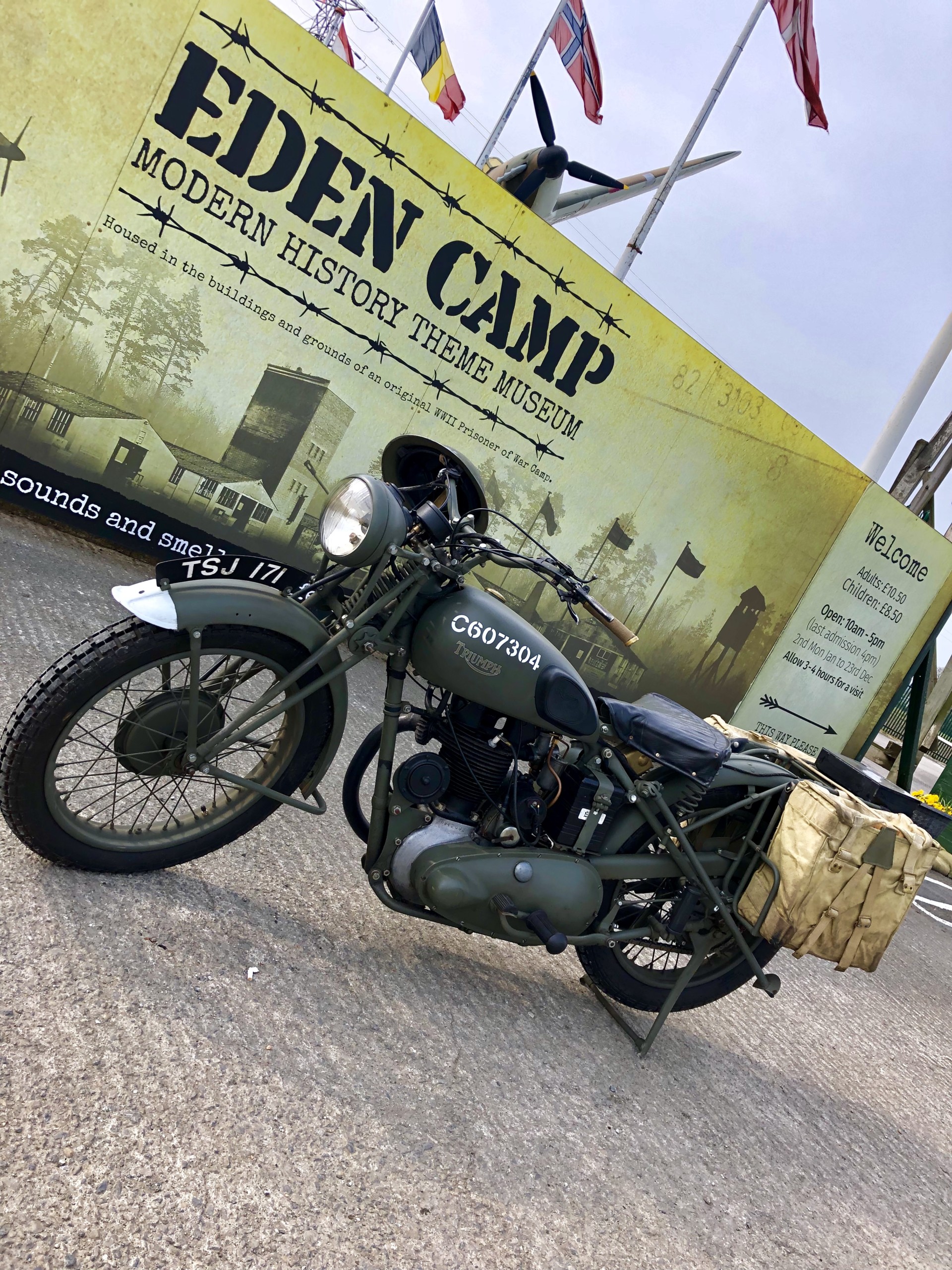 TRIUMPH 3HW: Travelling all the way from award-winning Eden Camp in North Yorkshire, this Triumph 3HW, produced in 1943 was issued for military service. The Triumph 3HW was the first motorcycle to be built at the Meridan Factory from 1942. This very reliable and compact motorcycle won favour with all services, in particular as a Dispatch riders bike, and though it was used by men, being lighter than the 550 it was ideal for women Dispatch riders with the ATS, WREN, WAF.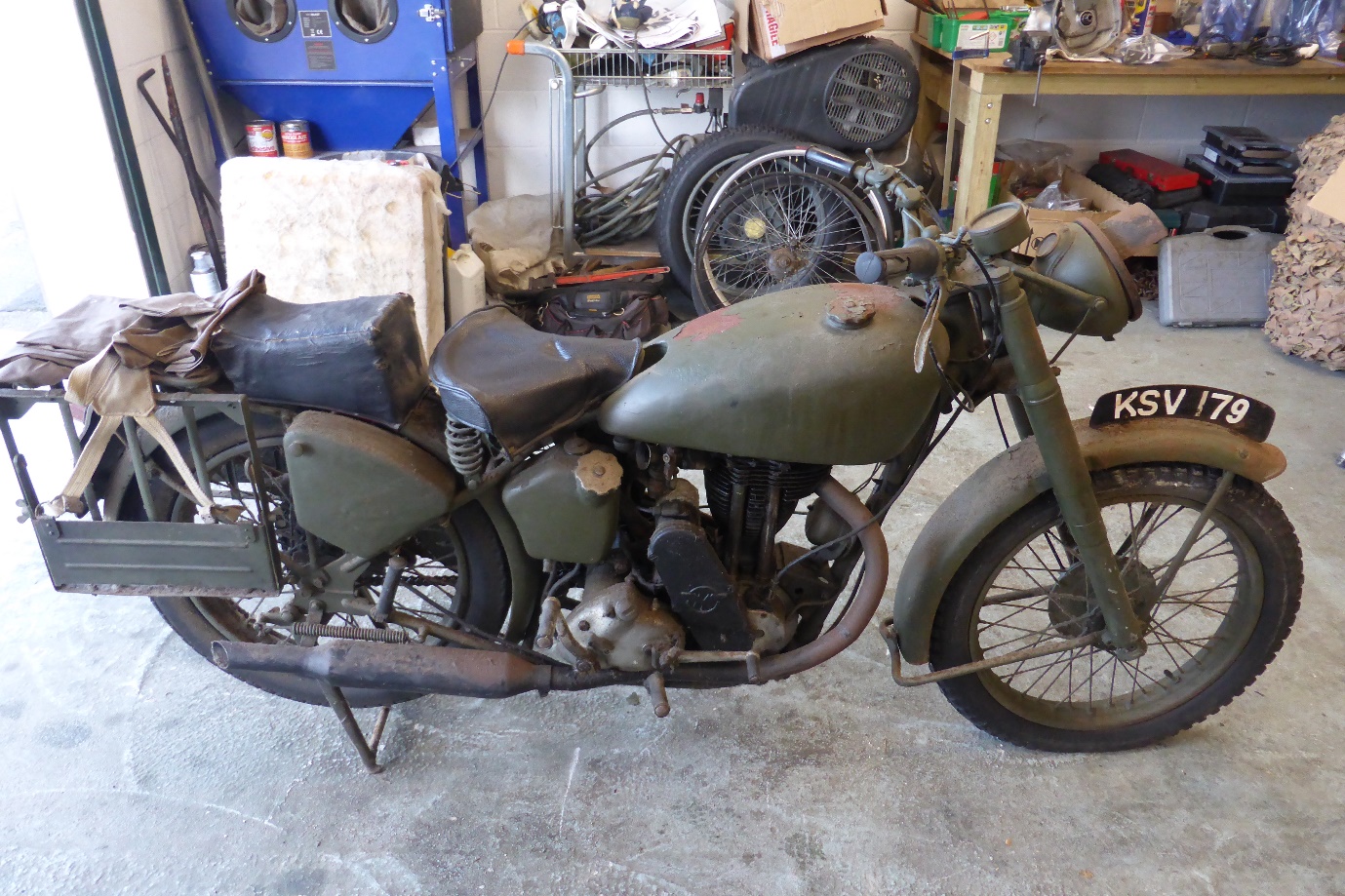 MATCHLESS G3L: Since the beginning of 2019, Eden Camp has been running a very successful Heritage Restoration programme, utilising the skills and knowledge of a small group of volunteers, to help bring as many of its vehicular exhibits back to working order as possible. Those exhibits include this Matchless G3L, which dates back to 1941 having been at the museum for over 27 years.
DRESS TO IMPRESS!
Organising Stafford bike show is a big old job – especially when we're turning 40! During the planning process for the show, one idea that the show team all agreed on was to embrace the nostalgic feeling of the 1940s and create a weekend for us all to remember.
The past few months have seen us recruit an incredible selection of one-off motorcycles to display, a spitfire and hurricane, original wartime aero engines, live entertainment, and talk to our clubs and exhibitors about embracing the theme too. So far – the show is looking to be a seriously exciting weekend with a difference!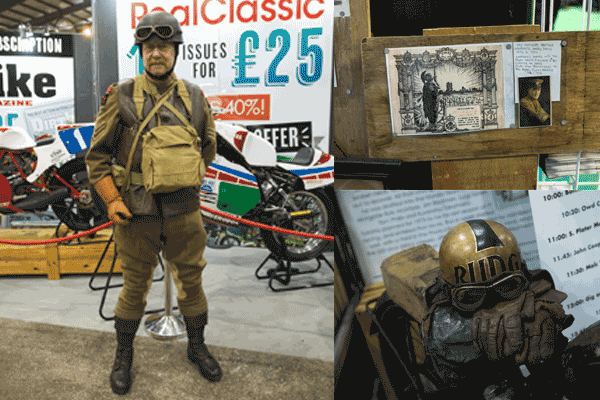 But here's where we need you…
Although the show will firmly remain a classic motorcycle enthusiast's mecca, for one weekend only we'd love for you to ditch the leathers, t-shirts and jumpers and dig out the knitted vests, trench coats or vintage military surplus and get involved!
As an added incentive, we're going to be handing out a £100 cash prize on Saturday and Sunday to one person who makes a big effort to join in and stand out from the crowd. So if you fancy your chances, you need to get outfit planning!
So  – join us as we go back to the forties and help us make a weekend for us all to remember!
Watch this space for much more news to come on our plans for the show!