LIVE ENTERTAINMENT ALL WEEKEND
This year's Stafford Classic Bike Show is just brimming with stuff to see and do. In amongst the thousands of classic bikes and trade stands, we've got brilliant live music from the Daisy Belles banging out hits from the 70s, 80s and 90s.
There's the UK's finest freestyle motocross stunt display team in the Main Ring, stage interviews with GP legend John Kocinski, race bikes fired into life in the GP Paddock and Bonhams Live TV outside the auction hall so you can watch the world's biggest classic bike in full flow. A special demonstration of the finest club trials hosted by the Old Codgers trials team will see young and old tackle the 'Stafford Stage'. Watch out for those dabs!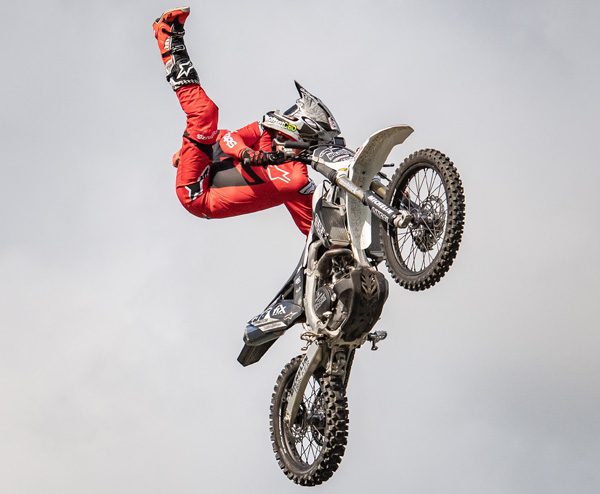 We've got a bar with plenty of beer on tap and a Sega Manx TT arcade machine. Why not see if you're still fast enough to win a prize but best to leave the beer until after you've raced!
Bikes fans… it's going to be one heck of a classic bike weekend!
Showcasing a mix of rock n roll hits from the 50s and 60s, the trio dazzled the audience with their incredible voices and fun-loving flare!
Facebook: @thedaisybelles
Instagram: @thedaisybelles