Our new Live Music feature at the show has been a great success and enjoyed by many!
Acts for October 2022 will be announced nearer the time of the event.
Thanks to the live acts who have played at previous shows – check them out below.
Ignition are a Staffordshire based Rockabilly band formed in 2017 by former Tennessee Hounddogs members Mark Weaver & Kevin Massey, Built for Speed Drummer Nigel Lloyd & new guitarist Rob Brindley. Aiming to replicate the Neo Rockabilly sound of the 1980's, Ignition offer a night of high tempo, hard hitting Rock 'N' Roll with a mix of classics from the 1950's through to the present day. After their first gig at the 'Music on the Moor' charity festival on July 22nd 2017, Ignition has gone on to play around the country at top venues such as The Ace Cafe, London…and now, Stafford Classic Bike Show!
More information: http://ignition-band.co.uk/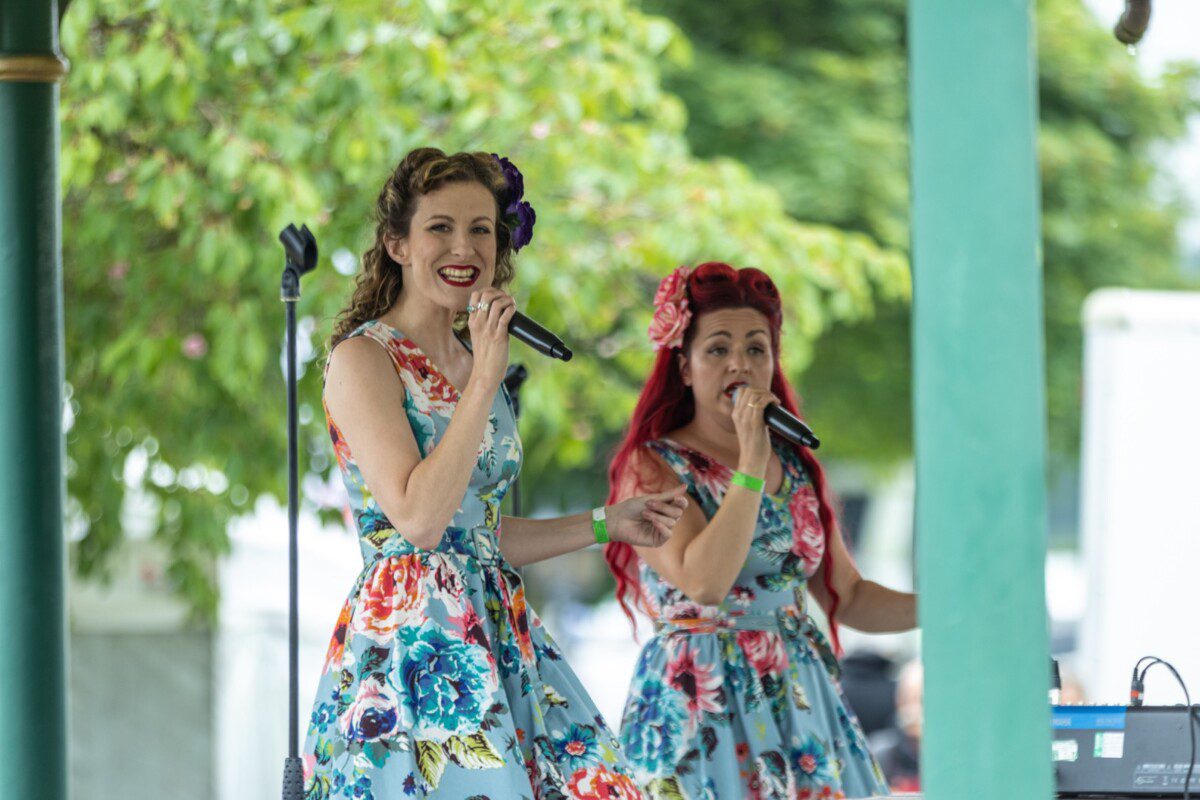 Showcasing a mix of rock n roll hits from the 50s and 60s, the trio dazzled the audience with their incredible voices and fun-loving flare!
Facebook: @thedaisybelles
Instagram: @thedaisybelles