LIVE ENTERTAINMENT ALL WEEKEND
This year's Stafford Classic Bike Show is just brimming with stuff to see and do. In amongst the thousands of classic bikes and trade stands, we've got brilliant live music from the Daisy Belles banging out hits from the 70s, 80s and 90s.
Experience the thrill and excitement of the Stannage Stunt Team as they take centre stage at The Classic Motorcycle Mechanics show! Led by team manager Aaron Stannage, this internationally renowned team has been captivating audiences worldwide for over 21 years. Established in the year 2000, the Stannage Stunt Team has brought heart-pounding excitement to audiences of all ages.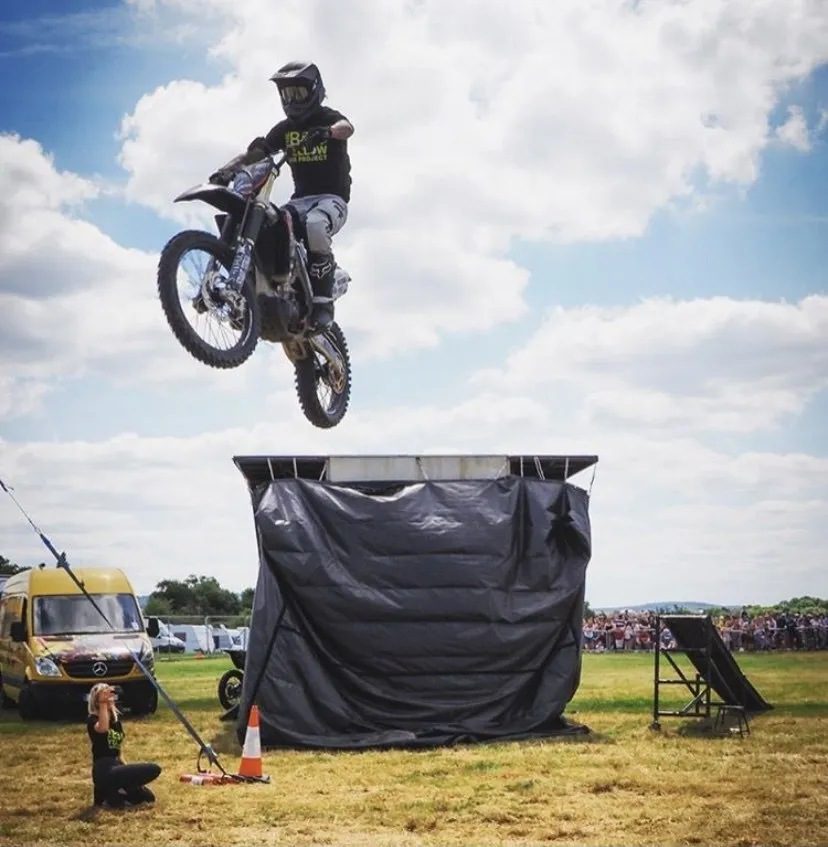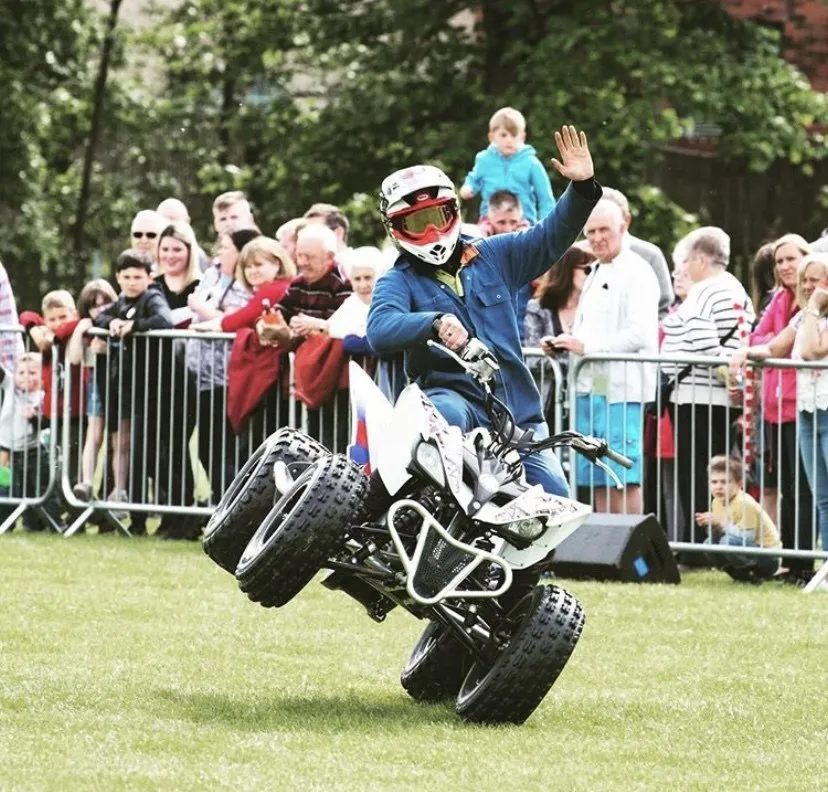 Aaron Stannage, a seasoned professional with over 24 years of experience, started his career in 1998 at the tender age of 3. Specializing in car, motorbike, fire, and high fall stunts, Aaron has performed some of the most spectacular stunts ever seen on film or TV, following in his father's footsteps, Mark Stannage.
Prepare to be amazed as Aaron and his team unleash their spectacular High Fall Show and Flaming High Fall Show, showcasing their expertise in a wide range of stunts. From breath-taking high falls to daring motorbike stunts, quad stunts, ramp jumping, and car jumps, the Stannage Stunt Team will keep you on the edge of your seat. Witness the intensity of fire stunts, explosions, and even gravity-defying wheelies and trick riding. With a track record of three Guinness World Records, this world record-breaking stunt team is sure to leave you in awe.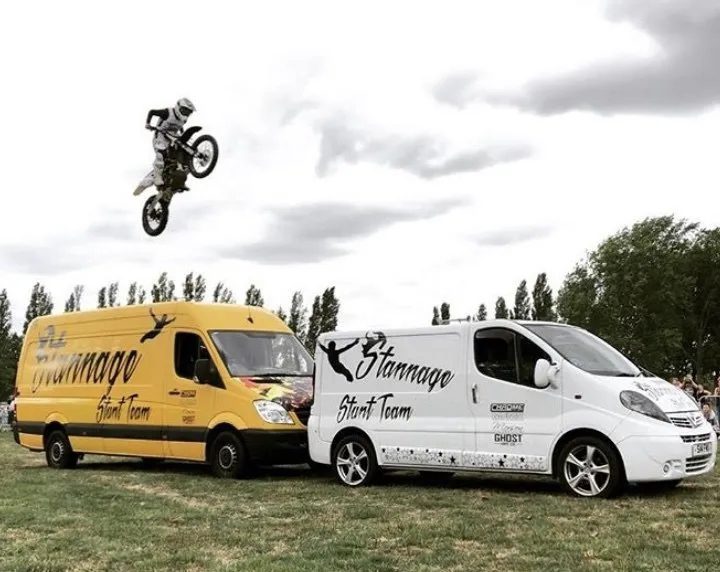 Having performed their jaw-dropping shows all over Europe and the Middle East, the Stannage Stunt Team has left their mark on prestigious events such as the Muscat Festival in Oman, the GT Festival, and the National Day Festival in Bahrain. Now, they bring their incredible talents to The Classic Motorcycle Mechanics show, ready to deliver a show like no other.
Don't miss your chance to witness the adrenaline-pumping feats of the Stannage Stunt Team at The Classic Motorcycle Mechanics show. Get ready for an unforgettable experience that will leave you breathless and craving more.
Showcasing a mix of rock n roll hits from the 50s and 60s, the trio dazzled the audience with their incredible voices and fun-loving flare!
Facebook: @thedaisybelles
Instagram: @thedaisybelles