CLUB ANTHEMS…
Make sure you go and see the guys on the Benelli Club UK stand (stand B119/120, Balcony, Main Hall). They will be celebrating 25 years as a club and where did it all start? Stafford Classic Bike show of course just a few yards from where the stand is situated at this year's show! It was formed by two like-minded enthusiasts Steve Peace and Mike Schofield, who were sick of hearing the old joke from others that a Benelli club would be so small their members could fit in a telephone box and wanted to lift the profile The Benelli Club will be making a splash bring their best bikes from the membership.
The club is an independent enthusiast's club that caters for the needs of all Benelli, Motobi, Wards Riverside, and MBA/Morbidelli motorcycles owners, both classic and modern. Although based in the UK, they have a worldwide membership.
Check them out before the show at www.benelliclubgb.net and visit the club on the day! I'd ask for some birthday cake if it was me!
Also celebrating at the Stafford Classic Bike Show is the Moto Guzzi Club UK www.motoguzziclub.co.uk They will be paying homage to the Guzzi brand which reaches its centennial in 2022. Yes, that's 100 years of Italian sex appeal on two wheels. The club itself was established in 1976 by a small band of 40 enthusiasts. The Club now has approximately 2,500 members in the UK, Ireland and Overseas, and more than 40 local branches. Just like the Benelli guys, the very best Guzzi's will be taking centre stage on their stand (stand B115, Balcony, Main Hall).
Last but not least is the BSA Bantam Club. They will be hosting a special GPO exhibit featuring some super examples of the 'working' Bantam. Hands up if you started your riding career on a BSA!
The club itself will also be celebrating 20 years together and as a massive supporter of the classic bike scene in the UK, please make sure you go and see the club stand (stand P6, Prestwood Hall) and check them out at www.bsabantamclub.com
Classic Brit bikes, exotic continentals, rare contraptions… the wonderful and expansive mix of club stands packed into the halls at Staffordshire County Showground has it all. A quick browse of the A-Z list and all the big-hitters are there from the likes of the multi-interest VMCC and VJMC through to the specialist owners' clubs covering marques such as Francis-Barnett, Sunbeam, Velocette and Norton among others.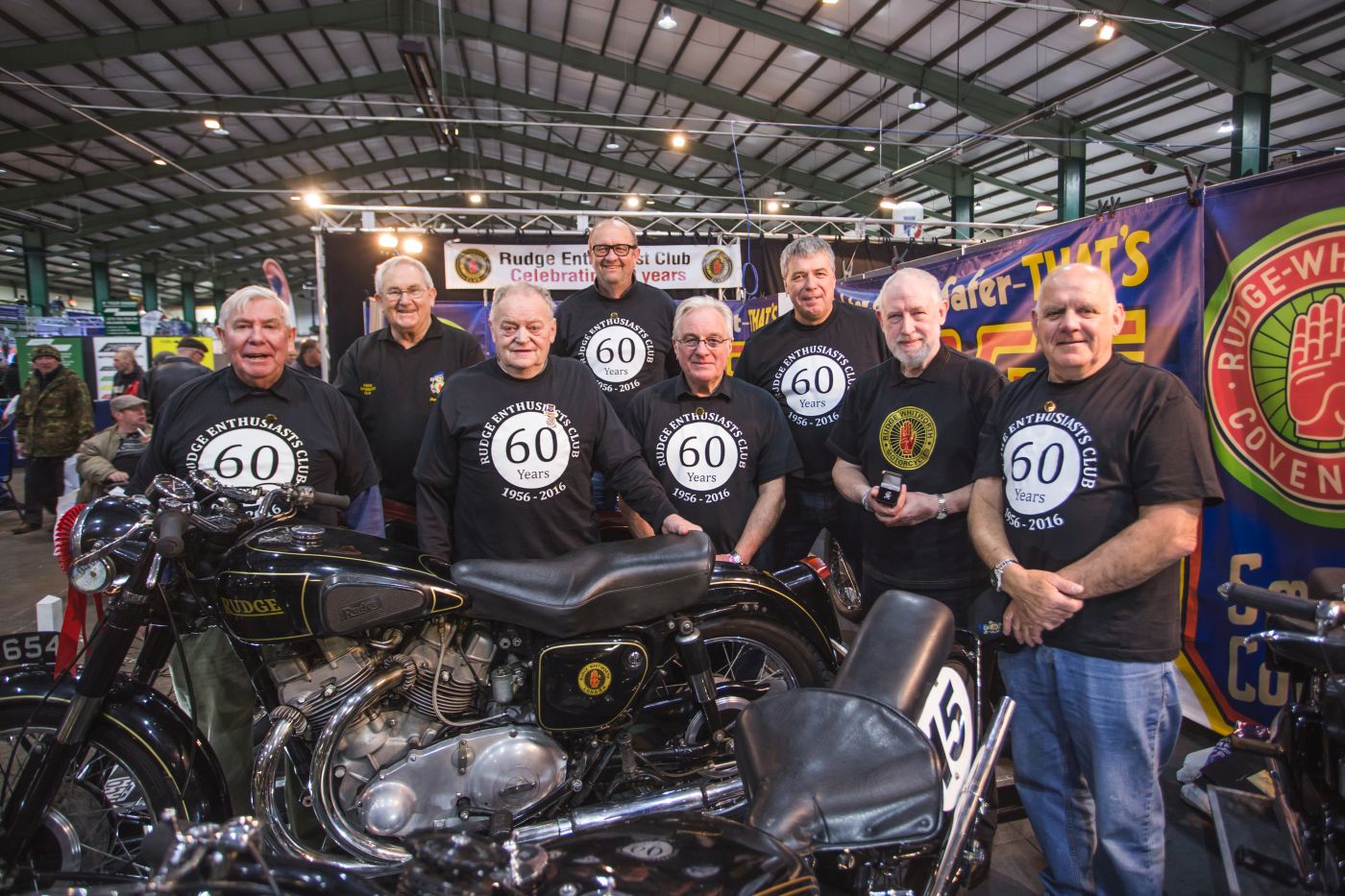 HEAVY METAL…
There are over 1000 classic motorcycles on display at the Stafford Classic Bike show so it might be hard to see everything in just one day. Here are four bikes that you simply must seek out!
First up is Chris Swani's stunning 1996 Ducati 916 Biposto which is hard to believe is 26 years old! An immaculate example of the base mode and with just 6200 miles on the clock, this takes you right back to the heyday of 90s motorcycling. Original to the tee apart from JHP pipes and a hugger. Fogarty eat your heart out!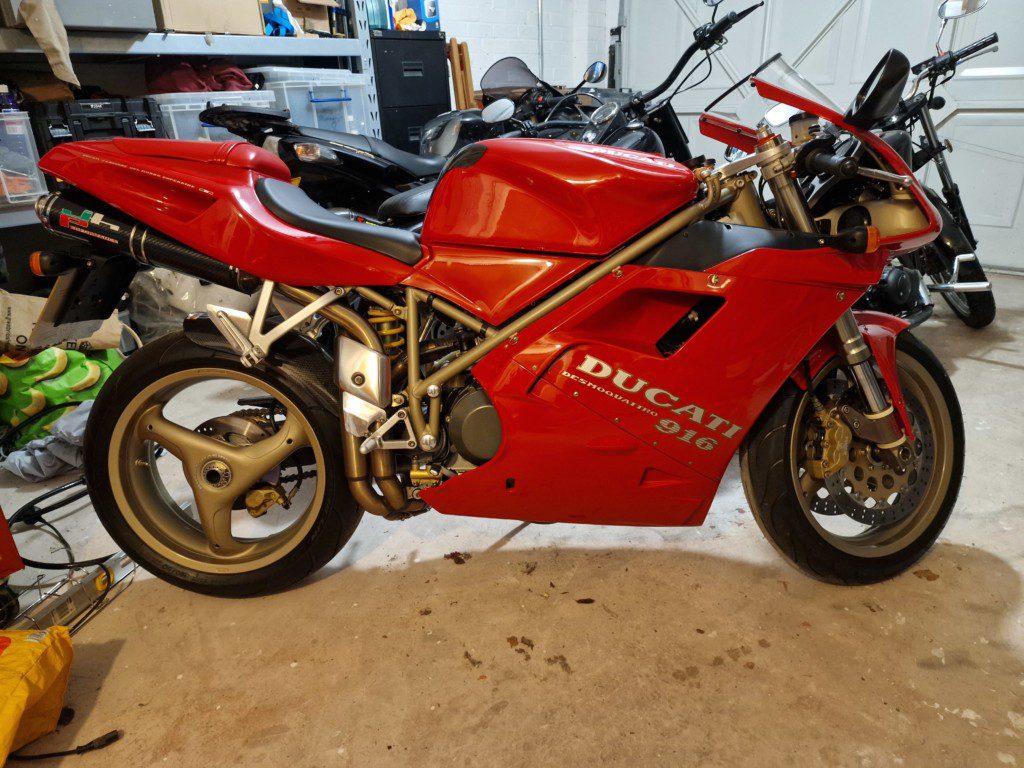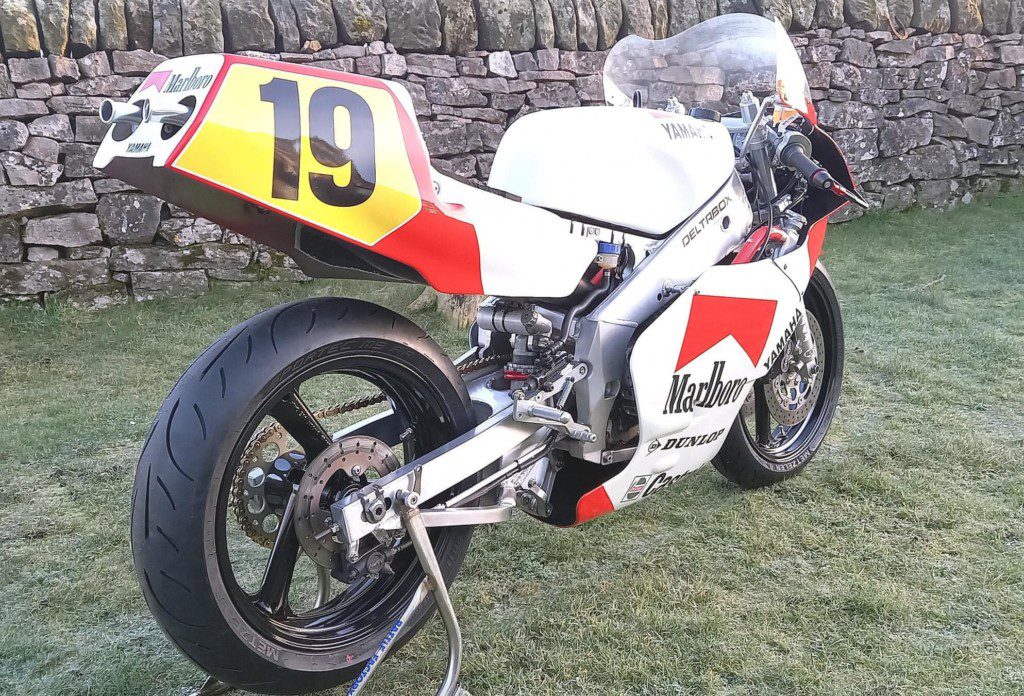 Vic Shield has given his life and what must be most of his bank account to his 1982 Yamaha RD350LC Flat tracker. Right, let's get something straight, it's not your standard LC, far from it. This little beaut' in Kenny Roberts livery has a Yamaha 375cc engine in a modified frame with Yamaha WR wheels and Honda CRF forks. An extra 25 horses through tuning makes this a proper 80's headbanger. Bravo Vic!
Finally, you have to check out Kevin Haslam's 1977 Rickman Kawasaki CR1000. This barn stored example was 'lost' for 29 years but has now been lovingly restored to its former glory by Kevin and his wife. It took 2 years and no doubt a lot of grazed knuckles and swear words to bring this 'rare as the proverbial hens' teeth' Rickman back to life. A proper muscle bike that's guaranteed to put hairs on your chest.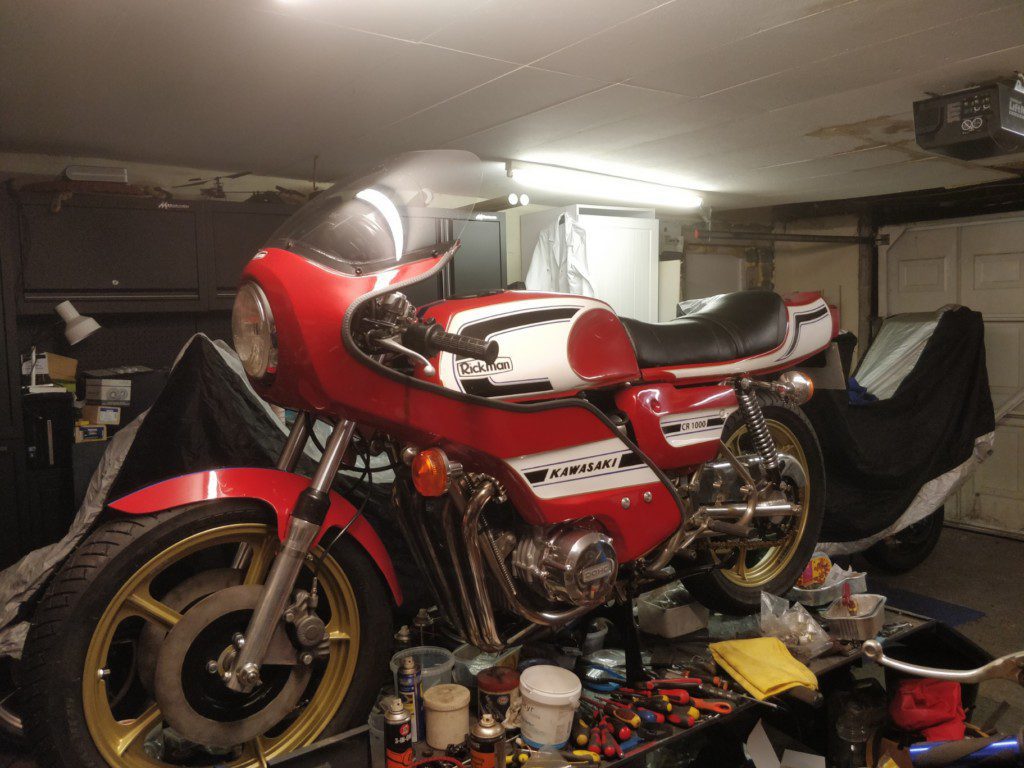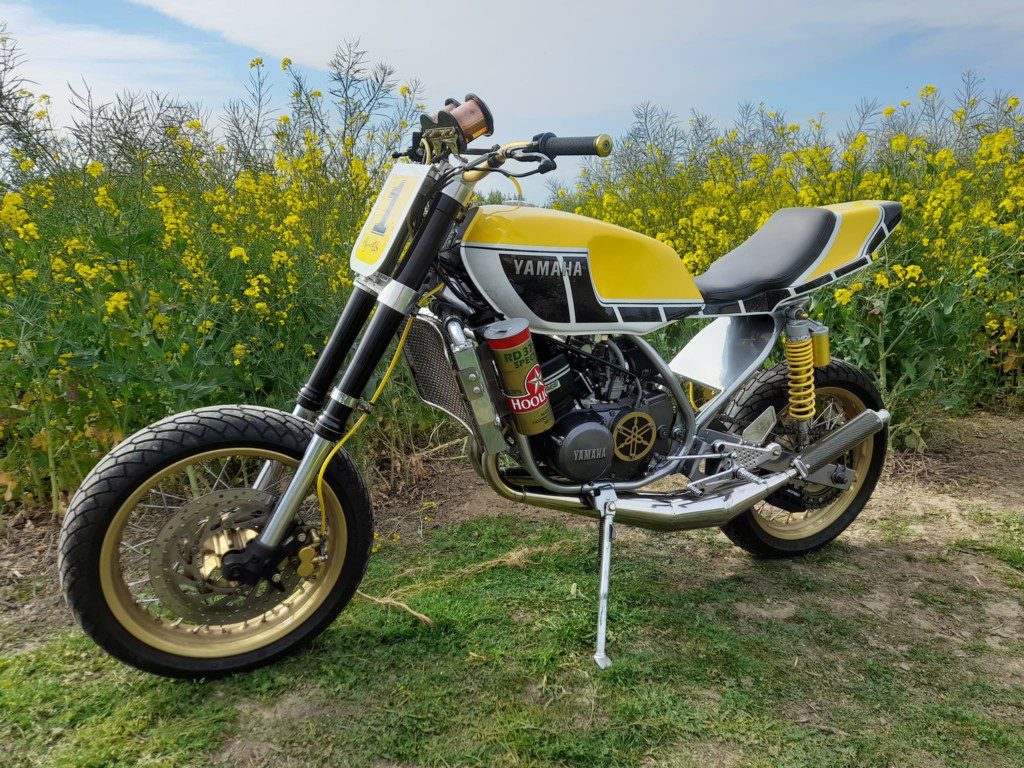 Owners spend thousands of painstaking hours ensuring their exhibit is in its best possible condition, ready for display and inspection by the crowds and judges. As would be expected at the October show, there is a focus on Japanese machines and marques such as Suzuki, Honda, Ducati, Kawasaki and Yamaha all feature heavily. But the likes of Norton, BSA, Cotton and Sunbeam – among others – do provide a British flavour, too. Alongside the machines on the show's club stands, the private entries will compete for a host of show awards including the coveted Best in Show.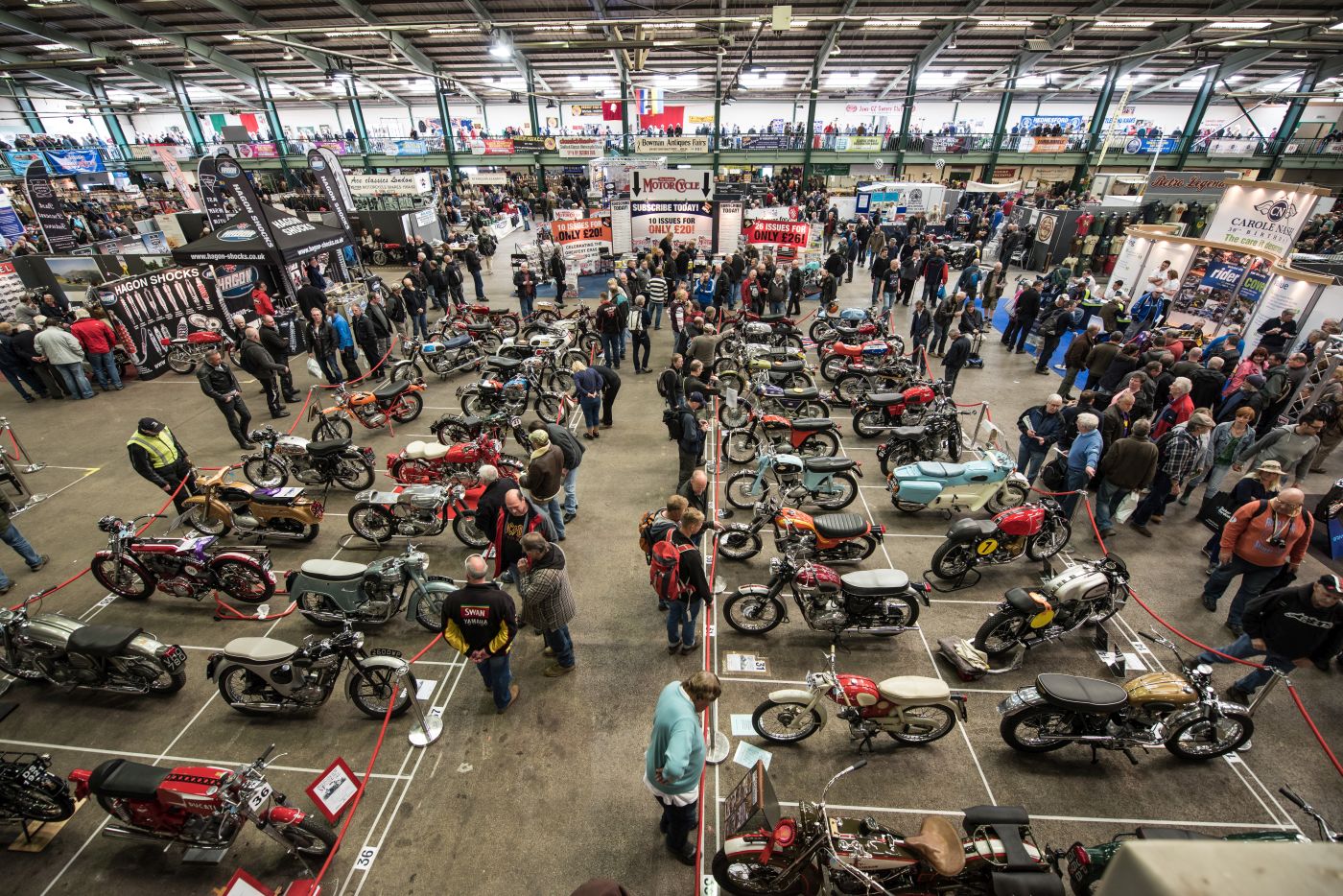 Weather-permitting, a select handful of the machines on display will be chosen to head out to the showground's main ring for our classic bike cavalcade where visitors get to see them in action. Check the timetable and listen to announcements for the times of the sessions.
A full list of clubs and private entries at the Classic Motorcycle Mechanics can be found in the showguide included in the October issue of Motor Cycle Monthly. The newspaper is FREE to pick up from dealers, cafes and other stockists, and will also be distributed at the event.