Sights and sounds of yesteryear
The Grand Prix Paddock, also known as the 'Live Start Up Area', is famous for giving classic bike fans an up close and personal experience of the sounds of days gone by.
Here are three incredible machines being revved for your pleasure:
Colin Seeley was, for many, an engineering maestro associated with British bikes, but first off the line is Neil Brailsford's beautiful 1972 Seeley-framed Suzuki 500cc 'stroker'. This Anglo/Japanese weapon is fitted with a six-speed gearbox, straight cut primary drives and works barrels, and campaigned (very successfully) in the 500cc classic championship in 2022, finishing a very respectable sixth overall.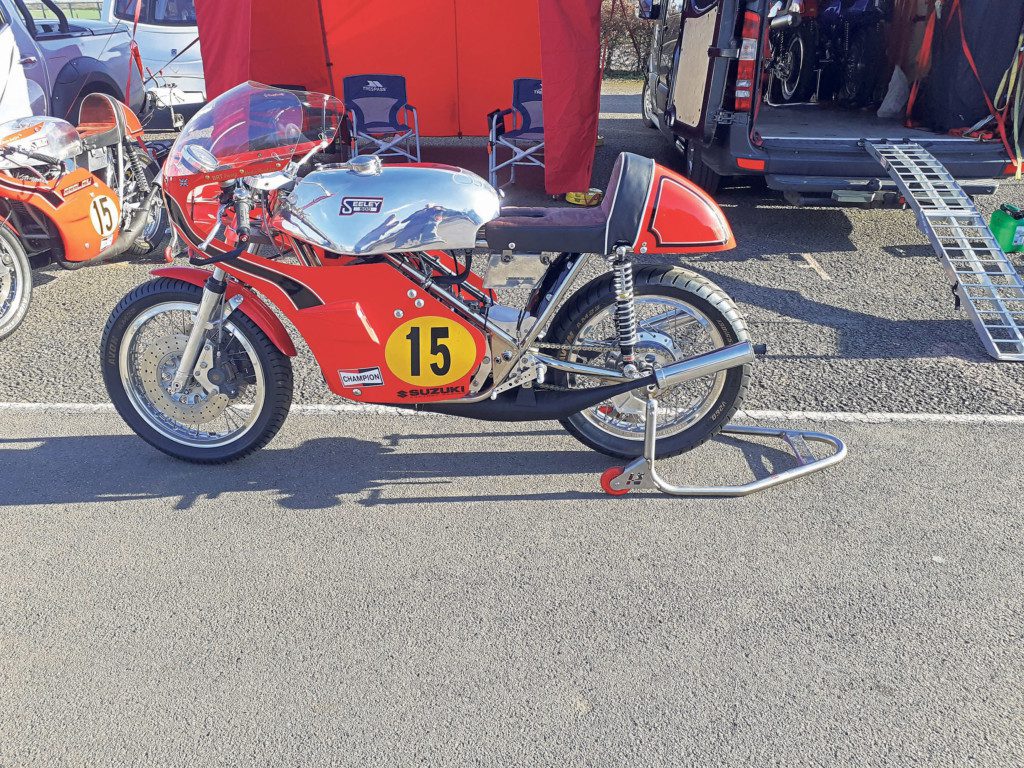 This 1974 Ducati 900 Imola is the larger-capacity descendant of the now legendary 750GT-based Ducatis that shocked the world to take a one-two finish at the Imola 200 in 1972. Ducati was, at the time, better known for its smaller capacity motorcycles up until this surprise victory in the hands of Paul Smart. This stunning example has many special and works parts, making it a very trick bike indeed.
Last but not least is this 1979 Laverda Motodd; a Mark 2 version, it uses the second-generation Jota engine renamed as the RGS with the same 120° crankshaft and 998cc. It has a special lightweight race frame, one of only five made, and is, according to its owner, extremely fast and handles superbly.