Classic Motorcycle Mechanics
October's Carole Nash Stafford event is backed by Classic Motorcycle Mechanics magazine, and such is the synergy between the two it's often just referred to as the Mechanics Show. CMM is the magazine of the modern-classic (that's 1970s onwards) and as such our October weekend reflects the soaring popularity of these types of machines.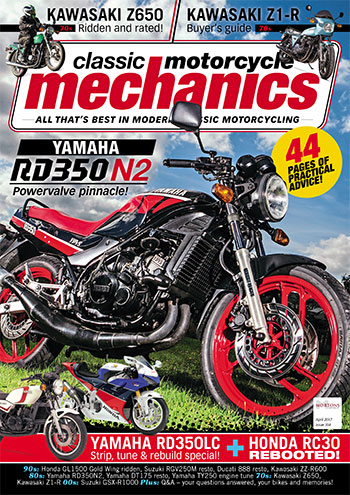 Classic Motorcycle Mechanics looks at maintaining, restoring and rebuilding the modern classics of motorcycling. The ground-breaking machines of the 1970s, 80s and 90s (and sometimes 2000s) are road tested, reviewed and discussed in detail. Readers' rides are showcased, parts are profiled and essential workshop procedures are explained in full.