Organising Stafford bike show is a big old job – especially when we're turning 40! During the planning process for the show, one idea that the show team all agreed on was to embrace the nostalgic feeling of the 1940s and create a weekend for us all to remember.
The past few months have seen us recruit an incredible selection of one-off motorcycles to display, a spitfire and hurricane, original wartime aero engines, live entertainment, and talk to our clubs and exhibitors about embracing the theme too. So far – the show is looking to be a seriously exciting weekend with a difference!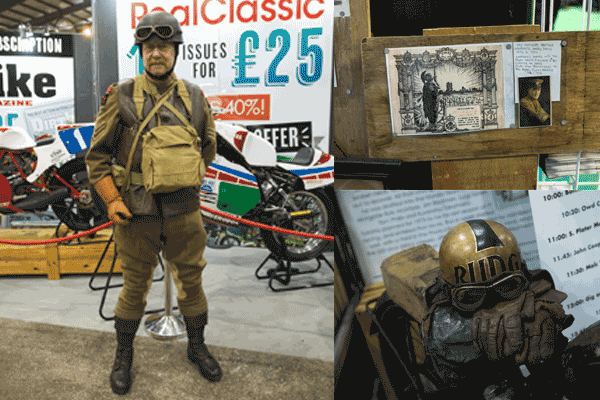 But here's where we need you…
Although the show will firmly remain a classic motorcycle enthusiast's mecca, for one weekend only we'd love for you to ditch the leathers, t-shirts and jumpers and dig out the knitted vests, trench coats or vintage military surplus and get involved!
As an added incentive, we're going to be handing out a £100 cash prize on Saturday and Sunday to one person who makes a big effort to join in and stand out from the crowd. So if you fancy your chances, you need to get outfit planning!
So  – join us as we go back to the forties and help us make a weekend for us all to remember!
Advance tickets are available to buy online now for only £13 each – saving a huge 20% off the gate price. Get yours before April 21.