GENIUS engineer Allen Millyard wowed the crowds when he fired THAT Honda Six up at Stafford in the GP Paddock last April. It really was unforgettable.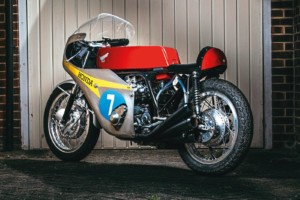 Allen has just confirmed that he'll be back this April, unveiling his latest project on the Carole Nash stand in the Main Hall, where it will be on display all weekend.
Allen's aim with the project has been to produce a Velocette prototype that could have been a factory exhibit at the 1938 Earls Court motorcycle show.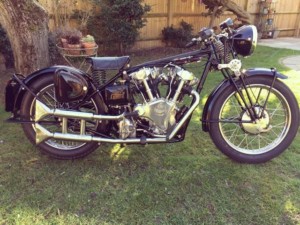 Based on a 1949  Velocette Mac 350, Allen's Velocette 698cc V Twin has been made entirely by himself at home using and adapting as many original parts as possible –  with exception of the new crank pin which was made by Alpha Bearings. The tank is still in the paint shop but will be finished soon!
Allen will be writing about the full construction in his monthly column in, Classic Motorcycle Mechanics Magazine starting from April. Find this issue for sale on the main subscription stand in front of the private entry display in the main hall!
Tickets for the show are on sale now, until 11pm on Monday, April 22. Pay just £12 when you buy in advance, click here.