In 1958, Triumph announced its Bonneville, a motorcycle which changed a lot, despite the fact its launch really was accompanied with little fanfare for a model that was to become such a seminal machine; the best known British motorcycle, it's surely fair to claim, while it also represented something new – the start of motorcycling as a leisure activity, led by the American market, where the Bonnie (as it was tagged almost immediately) excelled, in terms of performance and popularity.
There are vast incarnations of Bonneville, from 1959 model to modern, through unit, oil-in-frame, T140, TTs, Scramblers, 1200s, even the A2 licence-friendly Street Twin, which is probably as far away from the first mad, bad and dangerous to know, single-downtube, twin-carb '59 as it's possible for a motorcycle to be, in terms of both conception and actual performance.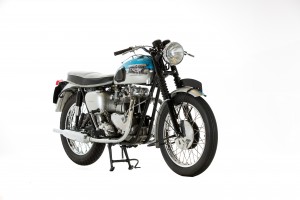 Not to say the A2 version isn't a lovely motorcycle – it is – and it's worth noting that its 47bhp compares favourably with that first version, but whereas the first version was a rip-snorting hot rod, the new one is a friendly, easy-to-ride and live with gentle soul.
The latest Thruxton R – based on the 1200cc version of the Bonneville – is probably closest in incarnation to that original idea. Though what's the best Bonnie? Well, all have their plus points, but a couple stand out, one being the 1970 US spec job (so a unit T120).
Among aficionados the 1968-1970 Bonneville is probably considered the best of the whole lot. The US spec bars are higher than UK ones, which mean that the riding position is a little more upright, while the slim, waisted export tank meant that a glance down saw two carburettor air-cleaners poking out the sides, which looked brilliant.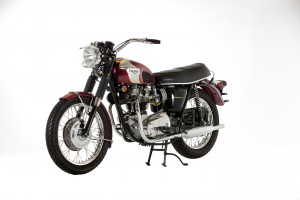 Tellingly, it's that paint scheme the 2016 1200cc T120 echoed, as did the first (2001) Hinckley Bonneville.
Every incarnation of Bonneville has its plus points and its advocates. You pays your money, you makes your choices – whether it's a 1959 tangerine dream, a '66 TT Special, '77 Silver Jubilee, an '06 T100 or a 2018 T120; they all allow access and the opportunity to be part of the most famous 'family' in motorcycling.
The four we're assembling on The Classic MotorCycle main stand in the Main Hall – a 1959 'tangerine dream', a pre-unit duplex-framed version, the seminal (best?) 1970 and the later T140 – are representative of a fabulous model in its various incarnations. All were among the machines we photographed for a special supplement to celebrate the model. We're obliged to the National Motorcycle Museum for their loan.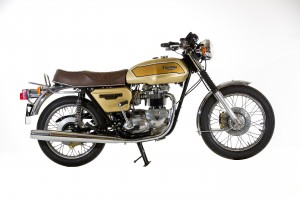 Discounted advance tickets for the show are now on sale, with a one-day adult pass costing just £12. Tickets will also be available on the gate, priced at £14 each. Under 12s tickets are £3 in advance or £4 on the day and parking is free.
For tickets, click here.